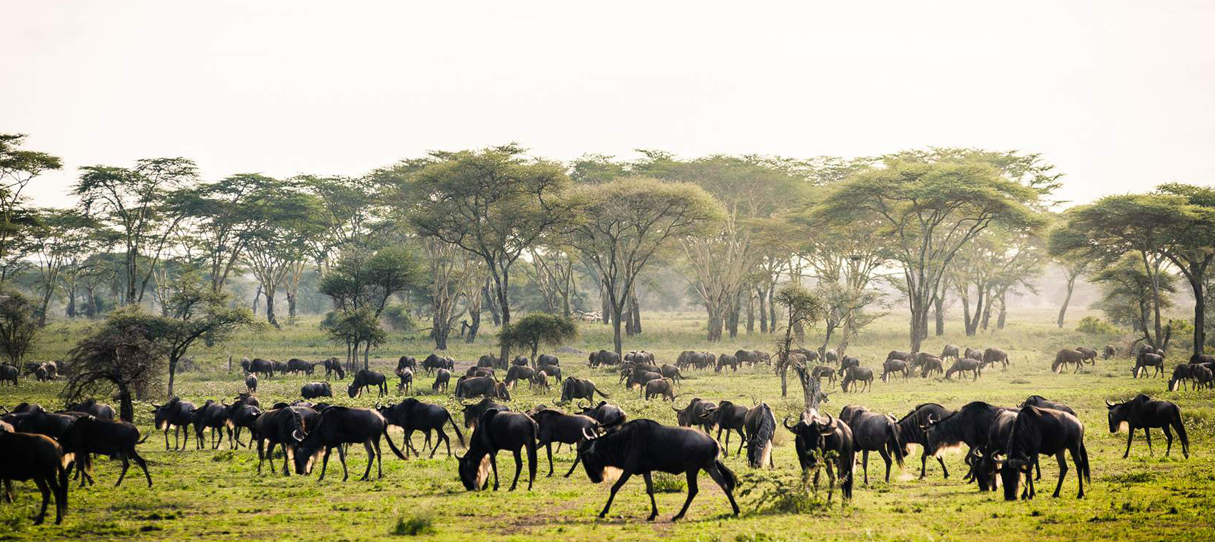 Top class Safari Kenya, Tanzania for 12 Days is what this package is all about. It is no doubt that these two countries; Kenya and Tanzania are the best safari destinations in Africa, and it is by no coincidence that the word safari itself is a Swahili word with all origination tracing from these two iconic safari countries.
12 DAYS SAFARI IN KENYA AND TANZANIA
Day 1: NAIROBI
Arrival at Jomo Kenyatta International Airport met and assisted by a representative of Monorua Adventures who will assist you with the transfer to Eka Hotel for overnight stay on bed and breakfast.
Oakwood Hotel
Day 2: NAIROBI – MAASAI MARA GAME RESERVE
After breakfast depart to the famous Maasai Mara Game Reserve driving through the spectacular Great
Rift Valley via Narok town (The major Maasai administrative center). Maasai Mara is considered to be
one of Kenya's most precious wildlife sanctuaries. Arriving in time for lunch. This big game country long
famed as one of Africa's greatest concentrations of wild animals. Plain game can be found here in
staggering numbers, which in turns supports a tremendous predator population. During your afternoon
game drive, you shall have an opportunity to see wildebeest, herds of buffalo, lion, impala, giraffe,
elephant, topi, warthog, ostrich, cheetah, hyena, and other wildlife. Dinner and overnight stay at
Fisi Tented Camp
Day 3: MAASAI MARA GAME RESERVE – MARA CROSSING
The Wildebeest Migration, is one of the "Seven New Wonders of the World" and also known as The
World Cup of Wildlife. If there is a safari you should go on, this has it be it. The Maasai Mara and the
Serengeti National Park together form what no other reserve or park in Africa can! It is incredible, it is
magical, it is indescribable and it is a must!
Nowhere in the world is there a movement of animals as immense as the wildebeest migration, over
two million animals migrate from the Serengeti National Park in Tanzania to the greener pastures of the
Maasai Mara National Reserve in Kenya during July through to October.
The migration has to cross the Mara River in the Maasai Mara where crocodiles will prey on them. This is
one of the highlights as the animals try and cross the Mara River alive. In the Maasai Mara they will be
hunted, stalked, and run down by the larger carnivores. This day you will track them on beside Mara
river banks throughout a day
Fisi Tented Camp
Day 4: MASAI MARA – NORTHERN SARENGETI
After breakfast morning game drive on route with picnic lunch towards to Isibania the border of Kenya
and Tanzania, here you will be picked with another driver of Tanzania side who will drive you at
Kogatende to the camp for dinner and overnight
Gnu Migration Camp
DAY 5: NOTRTH SERENGETI – GREAT MIGRATION TRACKING
The northern Serengeti is known as an exceptional destination to view the great wildebeest migration.
Separated from the Masai Mara by the Mara River and its resident teeming crocodiles, a migration safari
here offers exceptional and dramatic sightings of the popular river crossing, You will do tracking from
point to the point at the river banks where are always uses as path of Wildebeest to cross to the second
side, this will continue until sun set where you will drive back to the lodge for dinner and overnight
Gnu Migration Camp
DAY 6: NORTH TO CENTRAL SERENGETI
Before leaving the northern part of amazing Serengeti, we take the opportunity this morning to spend
more time observing this wonder of the natural world. As well as the huge herds, other animals in the
Serengeti include giraffe, gazelle, impala, hartebeest and waterbuck – your driver-guide will be on the
lookout for these, as well as some of the over 500 species of birdlife that have been spotted here, and
will be able to tell you all about them.
You will do a afternoon game drives in Central and Eastern Serengeti for big cat Game drive and will
continue until the sun set where you will drive too the camp for dinner and overnight
Mawe Tented Camp
DAY 7: SERENGETI- NGORONGORO CRATER
After breakfast you will drive to Ngorongoro and descend 600m into this magnificent crater for a full-day
game drive. The Ngorongoro Crater is one of the most densely crowded African wildlife areas in the
world and is home to an estimated 30,000 animals including some of Tanzania's last remaining black
rhino. Supported by a year-round water supply and fodder, the Ngorongoro conservation area supports
a vast variety of animals,
which include herds of wildebeest, zebra, buffalo, Black Rhino, eland, warthog, hippo, and giant African
elephants. Another big draw card to this picturesque national park is its huge population of predators,
which include lions, hyenas, jackals, cheetahs and the ever-elusive leopard. We will enjoy a picnic lunch
on the crater floor and then after you will drive to Karatu to the Lodge for dinner and overnight
Endoro Lodge
DAY 8: LAKE MANYARA NATIONAL PARK
After breakfast you will depart with lunch boxes to Lake Manyara National Park, upon arrival at the park
you will embark on mid-morning gamed rives and later have picnic lunch at a spot in the park. Later you
will proceed with the afternoon game drives and thereafter drive to the lodge for dinner and overnight
Manyara Glamping Camp
DAY 9: MTO WA MBU CULTURAL TOUR
This day you will visit local people living in this place with walking tour to the banana farms, rice farms
then later you will have a chance to see and taste local food and local beer (brewer) made by banana
called "Mbege" After walking you will do biking safari around the village and visit Maasai village where
you will experience their aesthetical culture, At a lunch time, you will go back to the camp for lunch and
pack for depart to Tarangire to the lodge for dinner and overnight
Tarangire Simba Lodge
DAY 10: TARANGIRE NATIONAL PARK
Safari to Tarangire National Park starts at 08.30 am. This park is often referred to as the "home of
elephants", The park runs along the line of the Tarangire River and is mainly made up of lowlying hills on
the Great Rift Valley floor. Its natural vegetation mainly consists of Acacia woodland and giant African
Baobab trees, with huge swamp areas in the south. Both the river and the swamps act like a magnet for
wild animals, during Tanzania's dry season. The Tarangire National Park is reputed to contain some of
the largest elephant herds in Africa. We will enjoy a picnic lunch inside the park and do two exciting
morning and afternoon game drives, along the Tarangire River. Other animals to be spotted include
leopards, lions, giraffes and even tree-climbing pythons. After full day game drive in Tarangire, later
evening you will drive to Arusha for dinner and overnight
Tulia Lodge
DAY 11: ARUSHA NATIONAL PARK
Depart from Arusha in the morning at 08.30am for a 30 minutes' drive to Arusha National Park. Here
you will participate in a half day walking safari and a half day game drive. You will be accompanied by an
armed ranger for the walk, who will guide you through the forest up to the waterfall and the point for
viewing the black and white colobus monkeys. During the game drive you will see the 7 Lakes of
Momella and the Ngurduto Crater. At sunset, you will return back to the lodge for dinner and overnight.
Tulia Lodge
DAY 12: Airport Transfer
Today is the last day where you will be driven to the airport according to your flight schedule and there
will be the end of you trip.
THE PRICE INCLUDES;
Transfers, 4×4 drives (land cruiser or land rover with pop up roof that's will make easier to stand and
take photos. Pick up and drop off at the airport. One private vehicle
Game Drives, All game drives inside National Parks.
Entrance Fees, All the entrance fees required in National Parks
Water, enough bottles of water will always be available throughout the trip.
Guiding Fees, Experienced driver tour guide with fluently English/Spanish speaking
Accommodations, All hotels & lodges with meals while at Safari
Activities, all activities mentioned on program
Government Taxes, all government taxes are included to the prices
THE PRICE DOES NOT INCLUDE
Tips, Tips for staffs (waiters, porters and guide) is not in the price.
Drinks, drinks and beverage (wine, soda, beer, whisk and juice) are not covered in this price on Safari
Options Activities, all options activities such as balloon safari, Maasai village are not covered in this
price.
Tickets, International flight tickets are not included.
Visa, you will be required to pay 50$ as visa fee upon arrival at the airport
""
keyboard_arrow_leftPrevious
Nextkeyboard_arrow_right